Advanced Cosmetic Treatments and Dental Services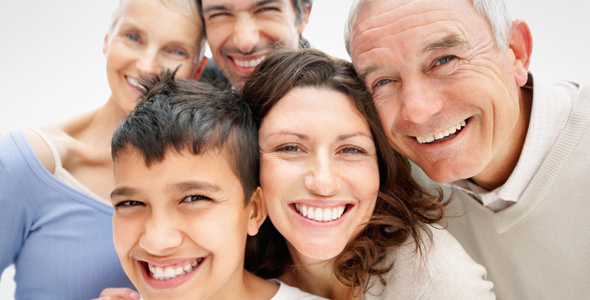 Feel great about your smile, and feel great about yourself! At Aesthetic Family Dentistry, we're here to help you achieve the confidence and a sense of well being that starts with a bright smile. Our staff combines more than 70 years of experience providing complete holistic dentistry services to our neighbors throughout northern New Jersey. Whether you have teeth that are stained, chipped, crooked, missing, or improperly aligned or spaced, we offer advanced cosmetic dentistry treatments that can give you the white, even, and dazzling smile you've dreamed of. Explore our site, and learn how cosmetic dental treatments like dental bonding, teeth veneers and dental crowns can make a dramatic difference in the way you look and feel. These dental procedures are simple, painless, and very affordable!
A Beautiful Smile and Much More!
As holistic dentists, we know that oral health and self-confidence don't end with a beautiful smile. Our services include neuromuscular dentistry for the diagnosis and treatment of occlusal problems like TMJ that can cause neurological symptoms, advanced orthodontics for correcting dental deficiencies, and complete restorative and prosthetic dentistry procedures. And because we recognize the importance of appearance as part of overall wellness, we also offer cosmetic procedures including Botox and Juvederm treatments, so you can complement your new smile with a smooth, wrinkle-free and more youthful complexion. Find out more about our services here on our site. Then come in for a consultation at our offices in Denville, New Jersey, and let us show you how modern cosmetic procedures, advanced oral care tools, and a holistic approach to dentistry can change the way you look and feel!
Our full range of treatments