Offering a Complete Range of Advanced Dentistry Treatments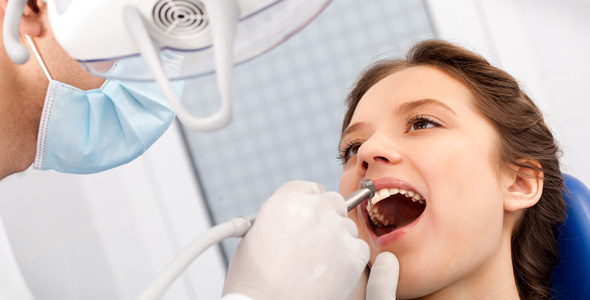 Please click on the links below to view more
Welcome to Aesthetic Family Dentistry. For 50 years we have been providing our neighbors throughout northern New Jersey with the finest in cosmetic dentistry procedures and holistic oral health care. Our dentists and staff are committed to delivering superior dental services in an inviting environment, using the most advanced procedures available. Founded by Dr. Ilze Lakstigala in the early 1960s here in Denville, New Jersey, today we continue her guiding principles of encouraging open communication with our patients, and ensuring them an active role in their oral care and choice of treatments. Dr. Lakstigala invited our senior dentist, Dr. Alan Steiner, an early advocate of holistic dentistry, to join the practice in 1971. Dr. Derek Fine, who brings an architect's eye to his skills in dentistry and cosmetic procedures, joined the practice in 1991, just after Dr. Lakstigala's retirement. We were fortunate to add Dr. Jenni Kwiatkowski, with almost a decade of experience in four-handed dentistry, to our team in 2008.
Committed to Providing Superior Dental Service
Today, advanced cosmetic and reconstructive dentistry procedures offer simpler and more effective treatments for the entire spectrum of dental conditions than available just a few years ago. We are dedicated to making sure our patients have access to all such dental therapies, and to providing these procedures at the highest level of quality. We believe in continuing education for our doctors and staff, and regularly attend continuing education courses, lectures and seminars. In addition to our state-of-the-art tools and technologies, we work with distinguished consultants and specialists, providing even more capability when our patients need the most advanced and specialized dental work. Find out about our holistic approach to dentistry and the dental services we offer on this site. We also invite you to call or email us to schedule a consultation and learn more!