Complement Your Smile with a Youthful Complexion from Juvéderm!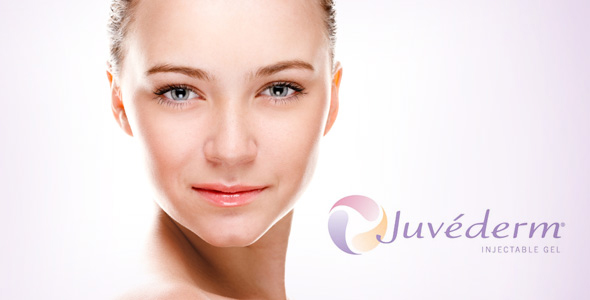 The JUVÉDERM™ dermal filler family of products was approved by the U.S. Food and Drug Administration in 2006. It is the next generation in hyaluronic acid dermal fillers that provide a smooth, long-lasting correction of moderate to severe facial wrinkles and folds.

The staff at Aesthetic Family Dentistry is committed to making you look and feel your best, starting with a bright, healthy smile. We complement our cosmetic dentistry procedures with cosmetic facial treatments like Juvederm that can light up the rest of your face, and restore a youthful complexion by smoothing the skin and reducing or eliminating lines and wrinkles. The Juvederm family of dermal fillers is approved by the Food and Drug Administration, and has been proven effective for the treatment of moderate to severe facial wrinkles and folds when properly administered by a qualified physician. At Aesthetic Family Dentistry, Dr. Derek Fine is highly trained and experienced in the use of Juvederm as well as other cosmetic facial treatments.
Juvéderm – A Safe and Effective Dermal Filler
Juvederm represents the next generation in hyaluronic acid dermal fillers. Hyaluronic acid, which moisturizes and gives firmness to the skin, occurs naturally in the body, minimizing the possibility of allergic reactions that can occur with some other cosmetic treatments. The treatments remain effective for several months. The first smooth consistency gel formulation dermal filler, Juvederm is produced using an advanced manufacturing process that results in a malleable, smooth gel that flows easily into the skin and creates a smooth, natural look and feel. All other hyaluronic acid dermal fillers currently available use a granular consistency gel that cannot match the results achieved with Juvederm. Are you concerned about facial lines and wrinkles that make you look older than you feel? Call or email us today to schedule a consultation with Dr. Fine, and find out how Juvederm and other cosmetic facial procedures can complement a beautiful smile!
To learn more about JUVÉDERM™ visit Dr. Fine for a consult, and explore the web links below.
Visit JUVÉDERM™ Website for more Information
JUVÉDERM™ Fact Sheet
www.allergan.com