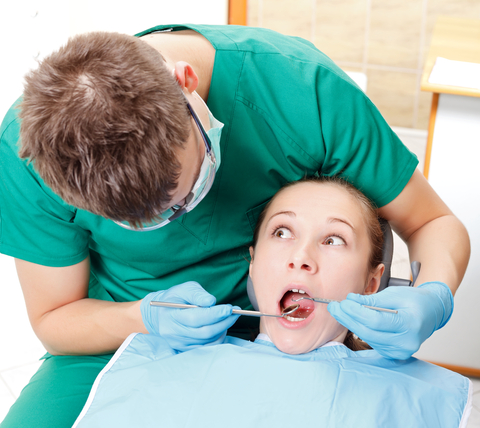 Missing teeth are a popular issue we see here at Aesthetic Family Dentistry. That's why we're writing this post, to offer guidance and direction to anyone with missing teeth. While it may seem like a major issue it is one with three straightforward treatments. All of which can completely address your missing teeth.
If you ever find yourself in a position where you have missing teeth, you may find it difficult to smile, difficult to bite effectively and that bone begins receding from that missing tooth. All things we at Aesthetic Family Dentistry can help with.
Essentially, if you have suffered from tooth loss, you have three main options. You can have either:
Dentures
A dental bridge
A dental implant
Each offers a different approach to replacing a missing tooth or multiple teeth and each will be eminently suitable to different patients in different situations. It isn't something you can decide just from reading this post. It is something you will need to consult with your dentist. Contact us here at Aesthetic Family Dentistry if you would like to know more.
Dentures
Dentures have changed beyond all recognition over the past few years. Gone are the poorly fitting, awkward devices you saw your grandparents using and in are new, close fitting, perfectly crafted devices that fit perfectly. Dentures are the least intrusive treatment for missing teeth but they need a little more looking after.
A dental bridge
A dental bridge is very good at managing a single missing tooth. Essentially, a dental bridge consists of a pair of crowns that fit over your natural teeth either side of the missing one with a fake cap suspended in-between. From the outside, it looks just like a real tooth. Like dentures, they do need special care to maintain but are a very effective treatment for missing teeth.
A dental implant
The final treatment is a dental implant. These are very popular procedures as they not only fill the gap to replace missing teeth, they also support the jaw to prevent bone loss and can be looked after just like real teeth. The procedure is the most involved and will take time, but offers the most permanent fix.
If you have missing teeth and would like to discuss your options, schedule a consultation at Aesthetic Family Dentistry today. Each of these treatments are more suitable for some patients than others. It is something we would need to discuss with you in person during a consultation. Contact us today to book yours!
– See more at: https://aestheticfamilydentistry.com/blog/best-treatments-for-missing-teeth/#sthash.p4iDSl12.dpuf